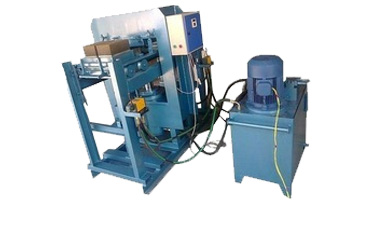 Product Range
We are a reputed organization offering hydraulic brick &block making machines to our clients. The products are widely used for making bricks and paver blocks. These can be effectively used for the mass production of the blocks along with maintaining strength through the hydraulic pressure.
Advantage:
These heavy duty structures can be used to make any type of concrete bricks such as fly ash bricks, paver blocks, tiles, any other design blocks. Our machines ensure the bricks with smooth edges and good finishing.
Detail specification:
Hydraulic tonnage – 70 ton
Power 3 hp
Hydraulic tank 100 liter
Hydraulic oil – 68 no.
Heavy hydraulic system
Heavy structuraldesign.
Production capacity.
Pan Mixer Specification:
Pan ø: 1500 Mm
Side Wall Height: 500 Mm Height
Bottom Plate: 10 Mm M. S.
Side Wall Plate: 5 Mm M. S
Roller Size: 16 "X 7 1/2 "(D X W)
Motor: 7. 5 H. P ,1440 Rpm 3 Phase
Technical Specifications:
| | |
| --- | --- |
| Brick size: | 230 x 110 x 75 mm (with frog)* |
| Production capacity: | 430 bricks/hour (rated) ** |
| No. Of bricks / stroke: | 2 bricks / stroke 3500 ricks in 8 hour |